WVU Medicine Logo, Brand Development and Style Guide
New brand design and strategic positioning for West Virginia's largest health system and academic medical center.
The Brand Guidelines, including logo design and standards, brand positioning, design and photography assests, business suite, marketing and collateral design were created with support of the WVU Medicine marketing team. Swath Design led environmental graphic design and wayfinding.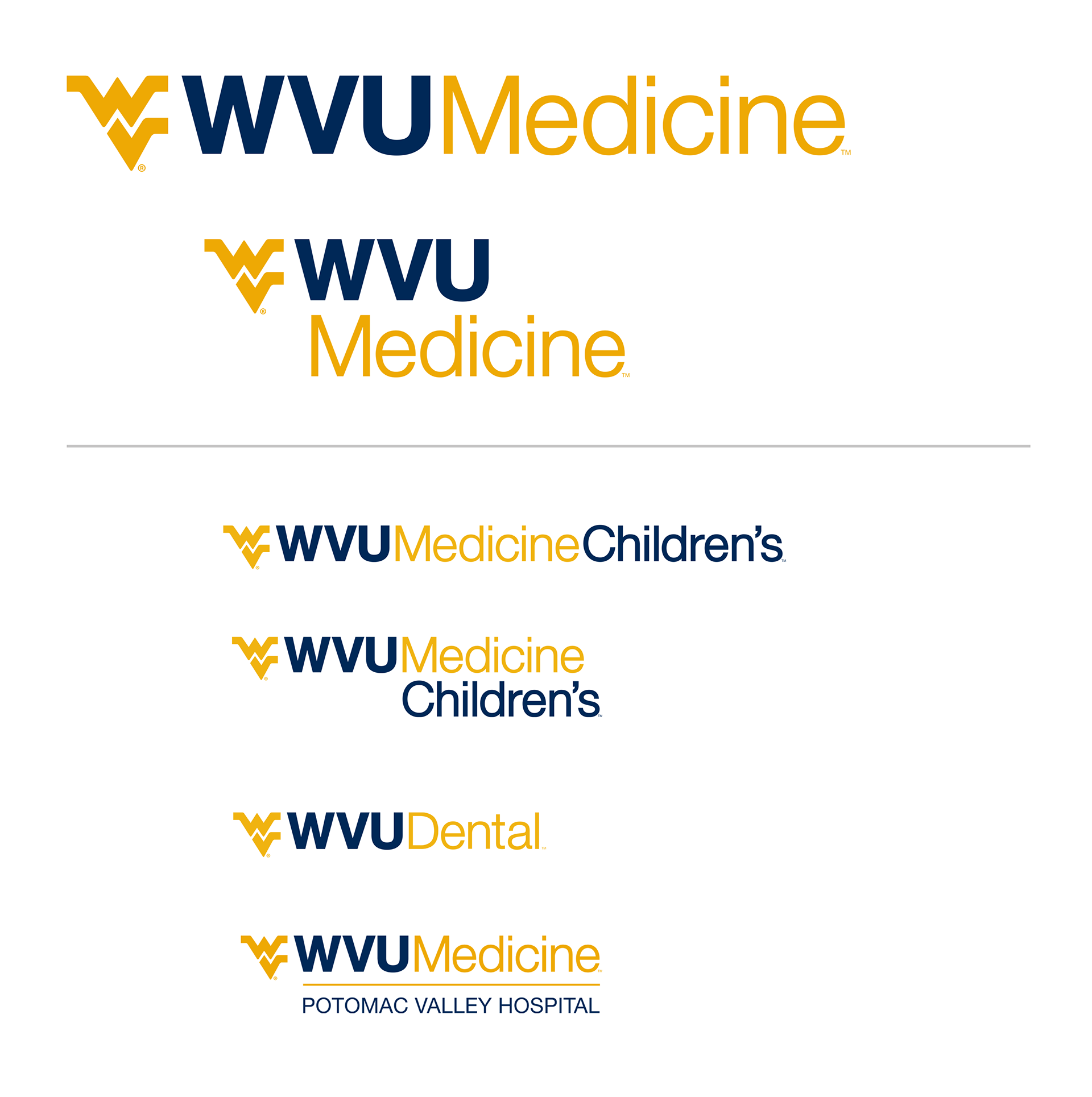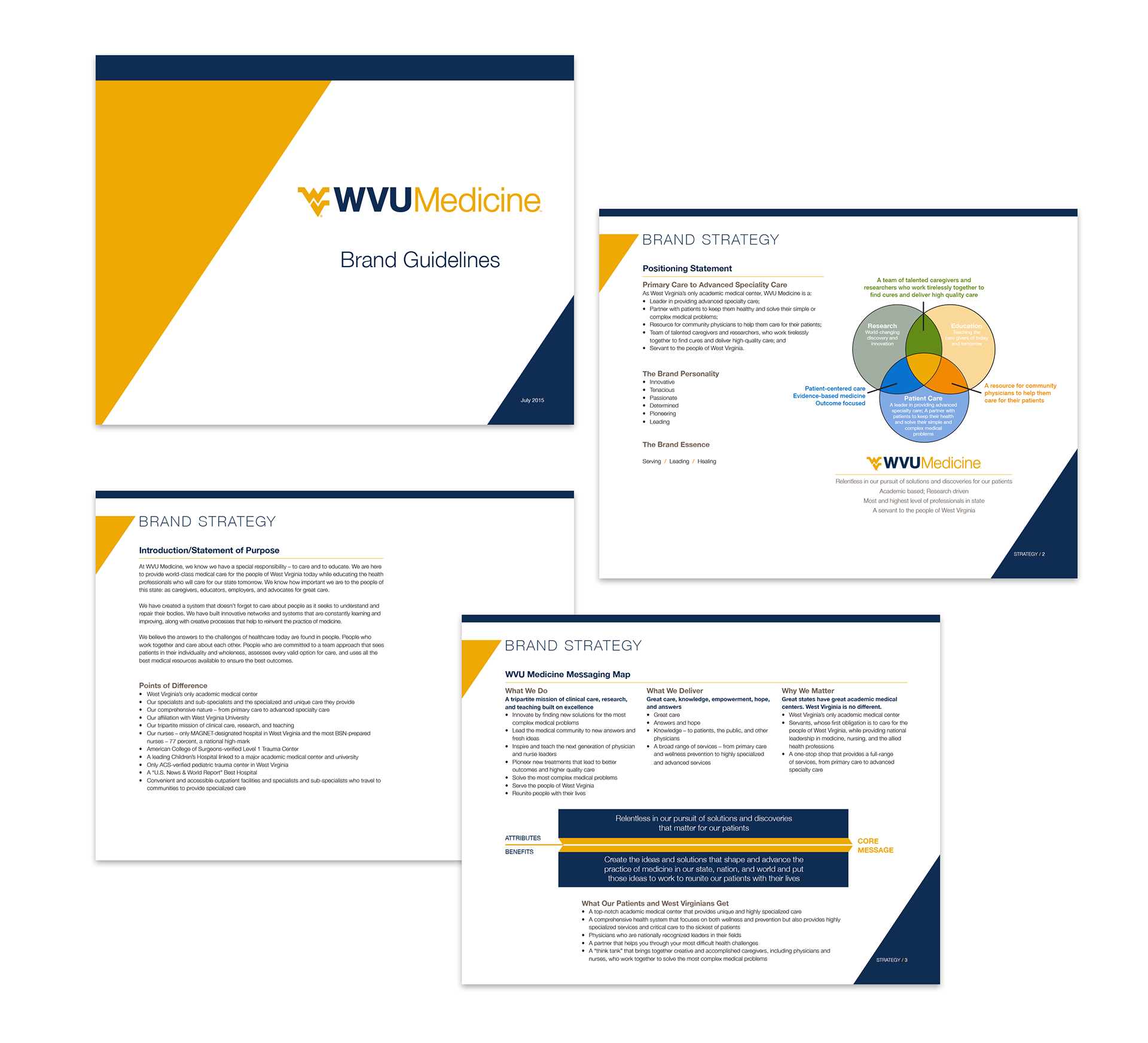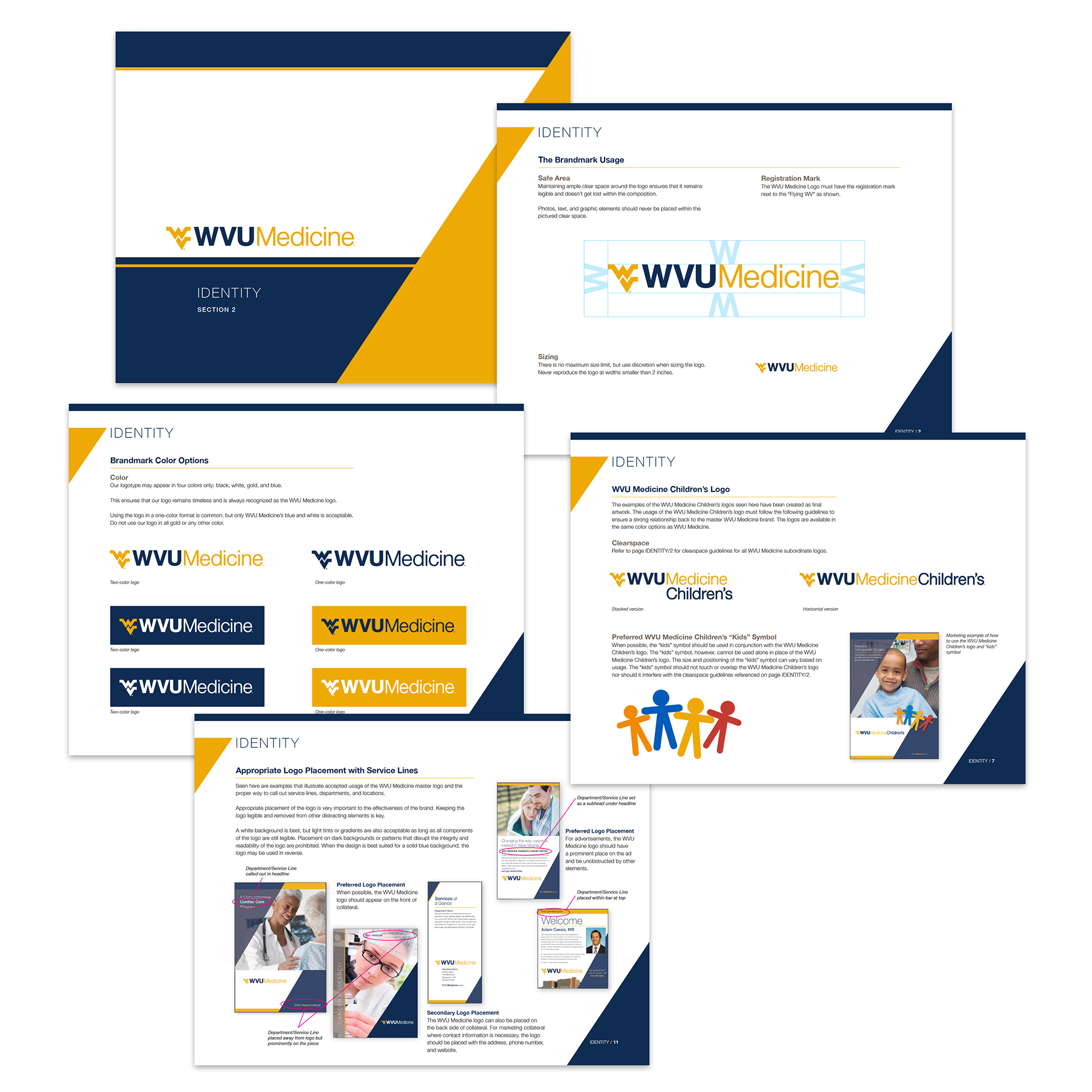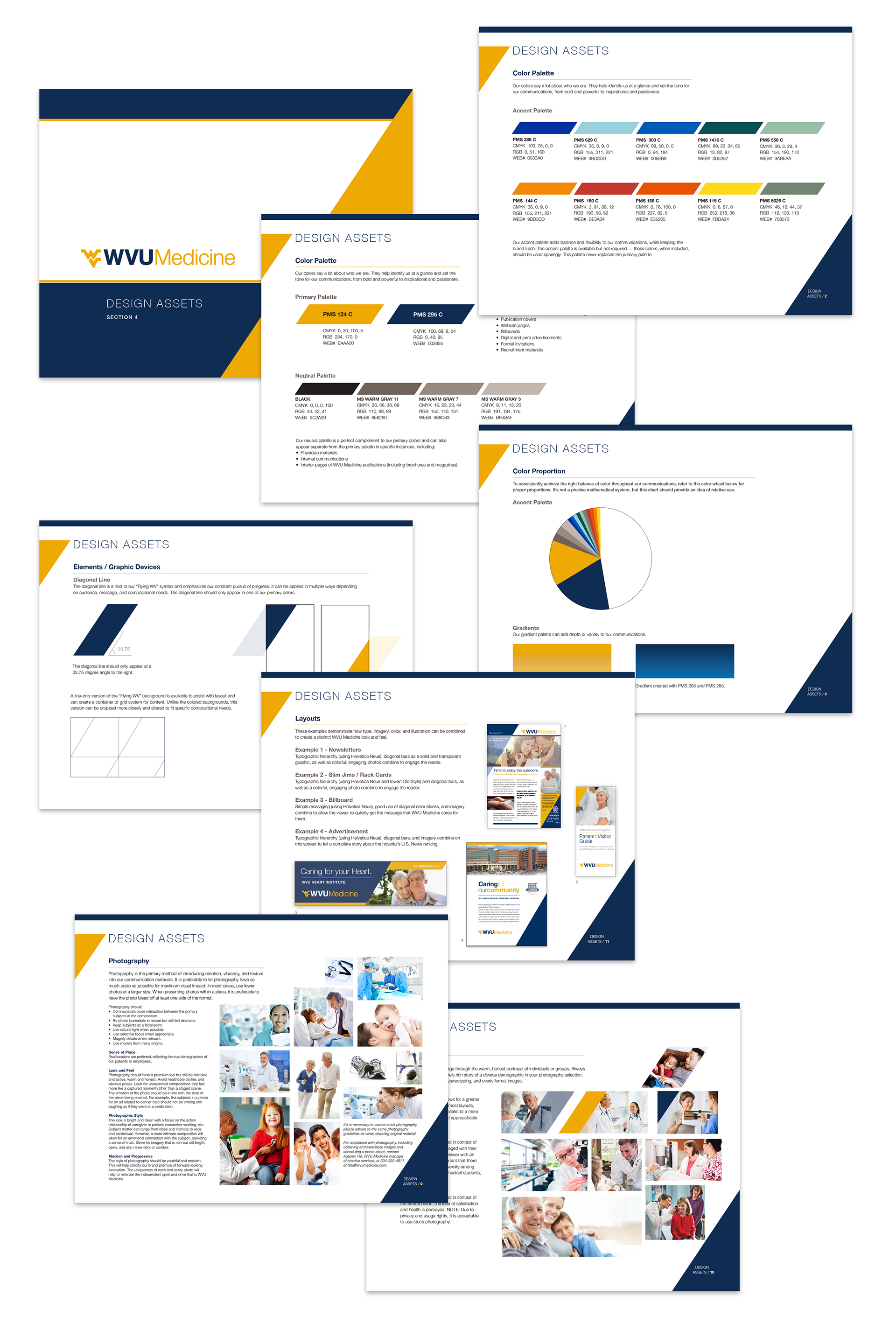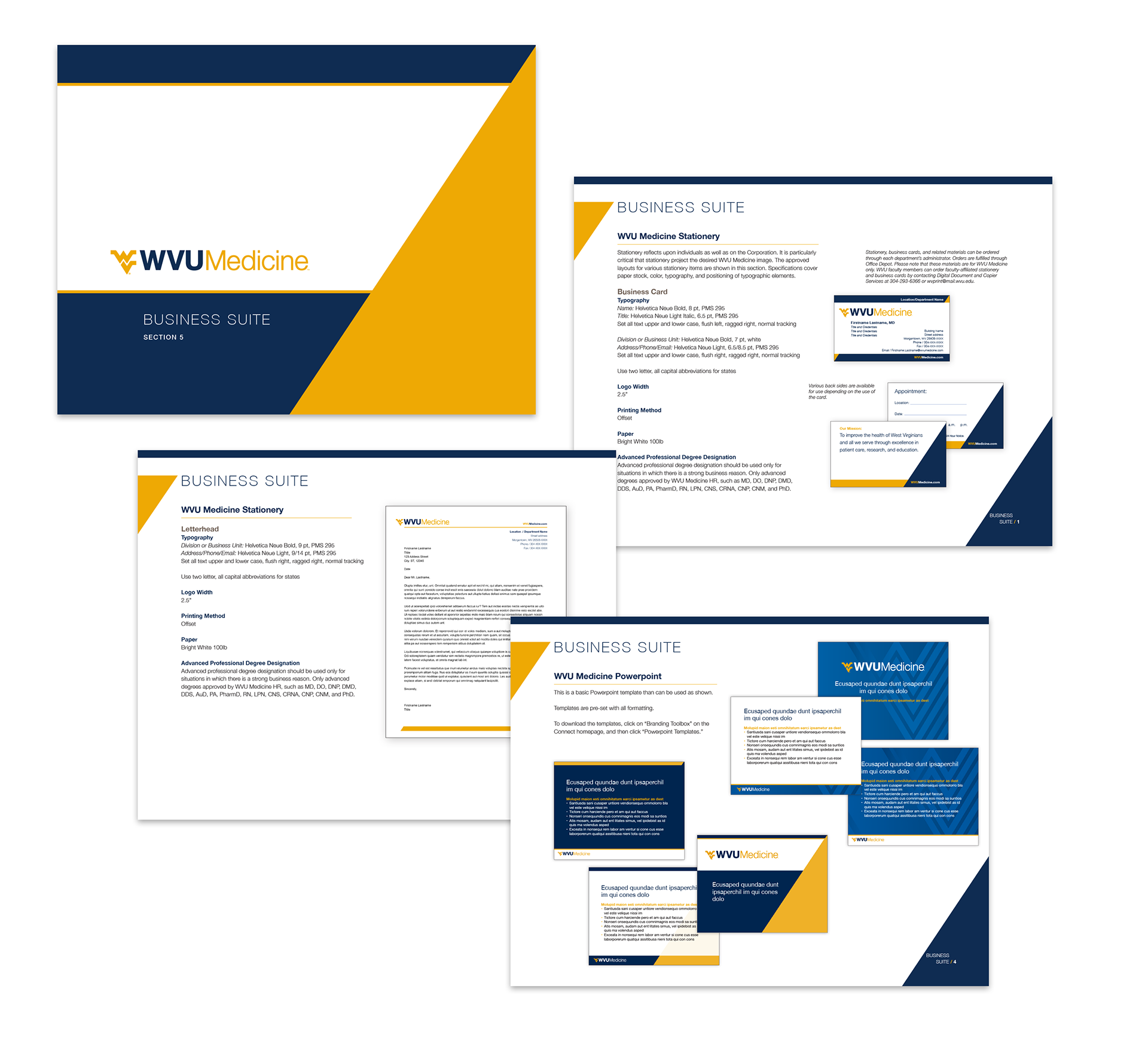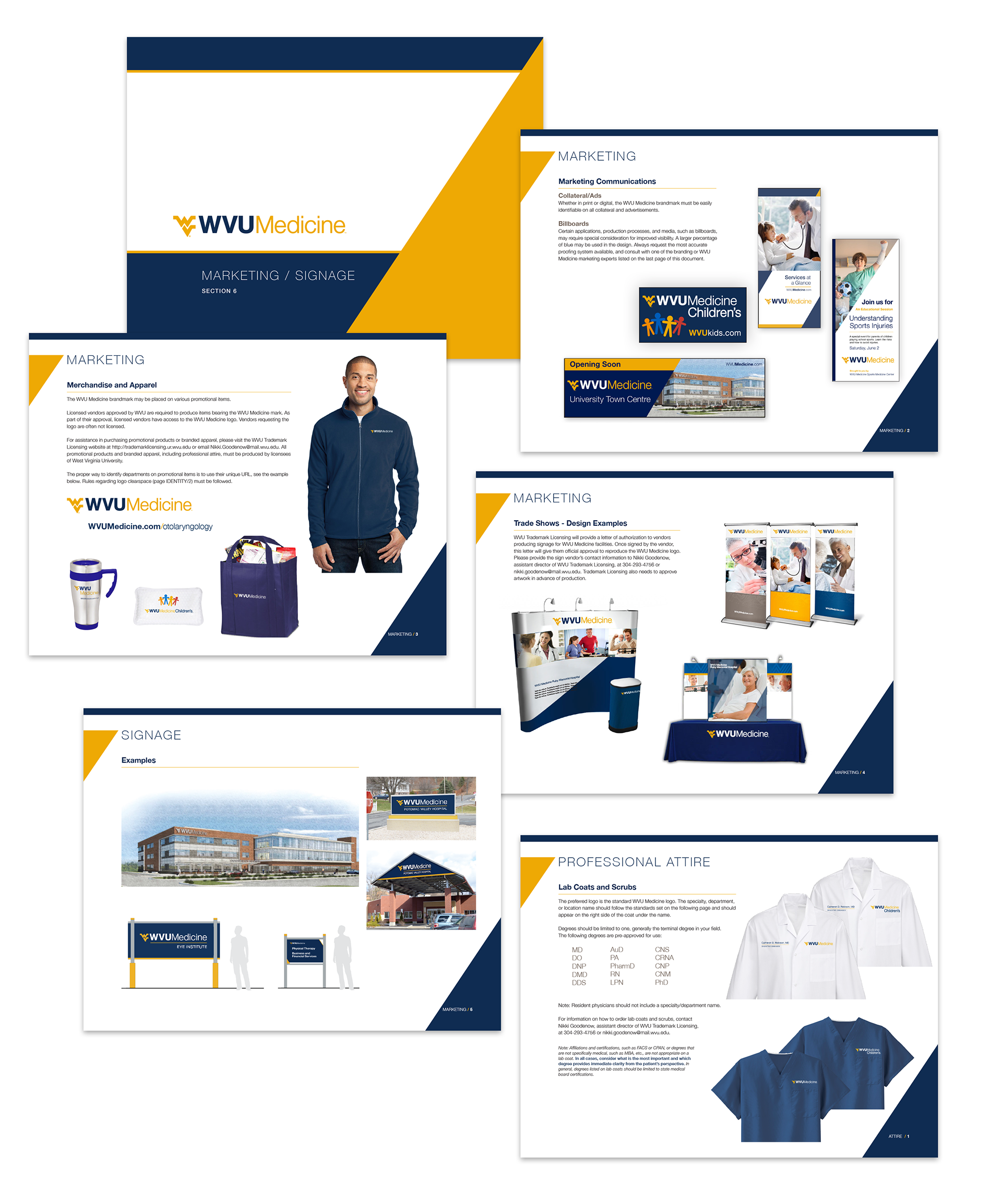 WVU Medicine New Brand Launch Advertising Campaign
To introduce the new WVU Medicine brand to the state of west Virginia, I worked with the WVU Medicine marketing team and video production specialists, I & Eye Productions, on the development of a strategic campaign theme, the design and production of the print and social media components.The campaign ran for 5 weeks starting Labor Day weekend 2015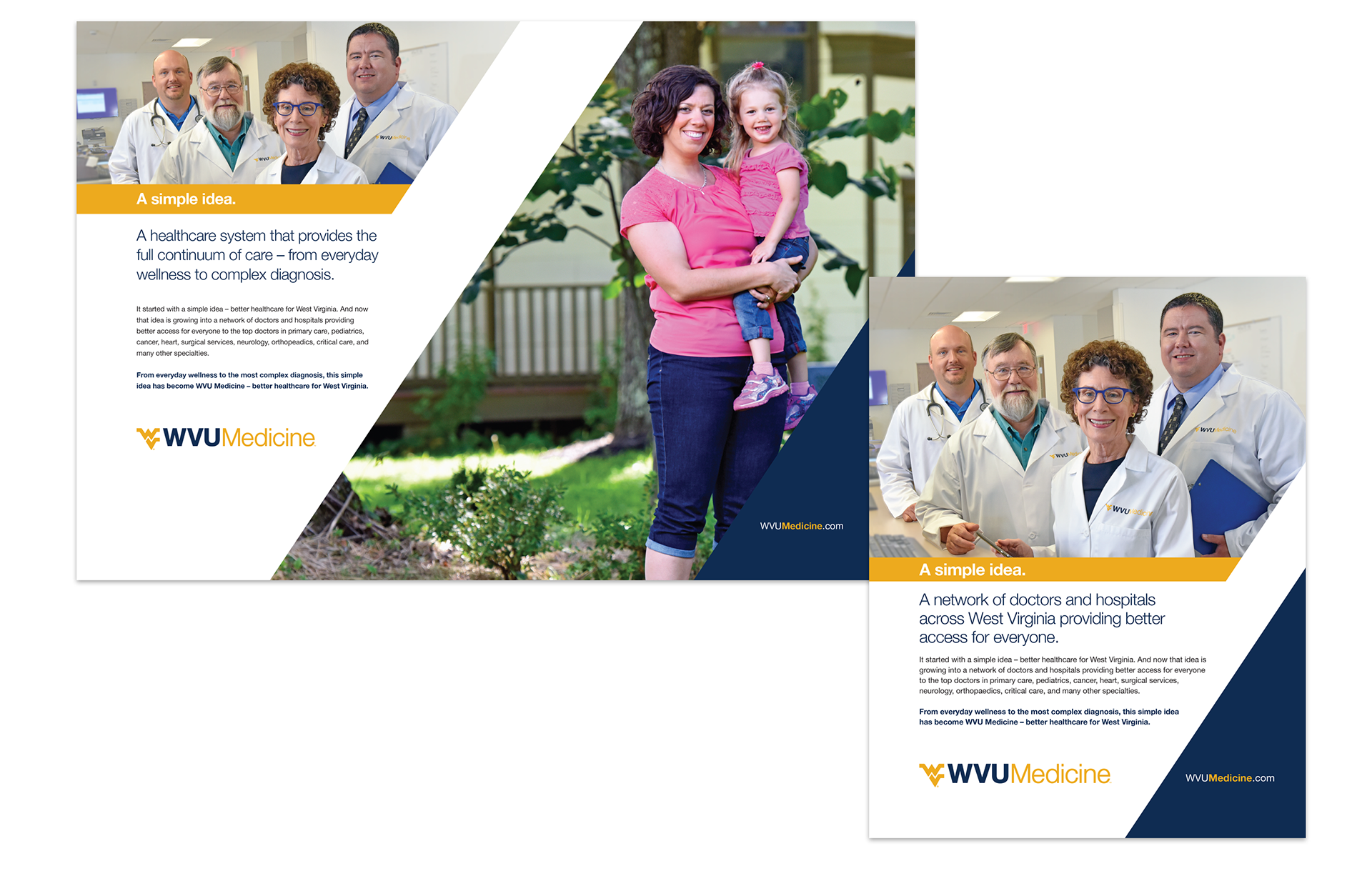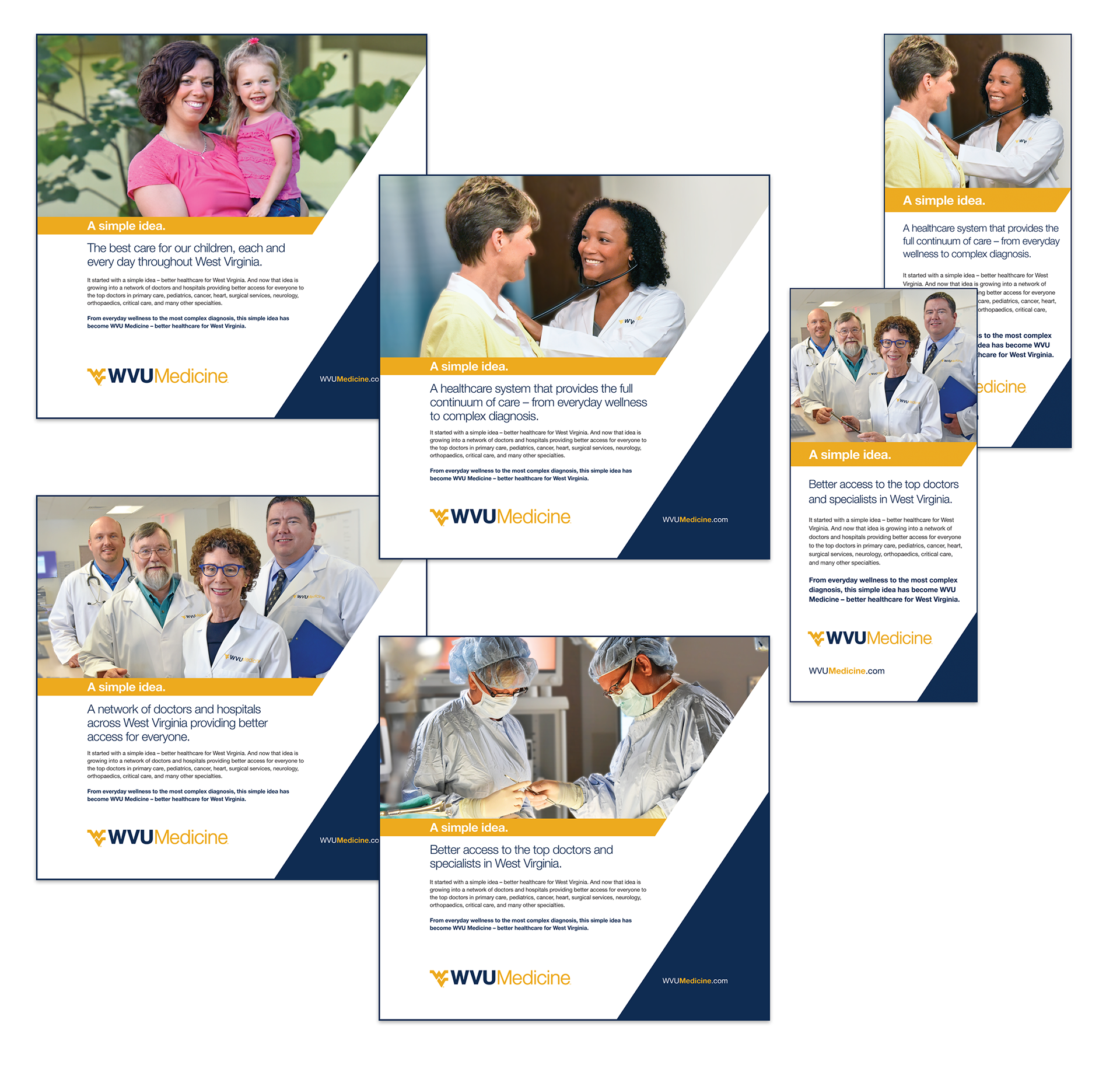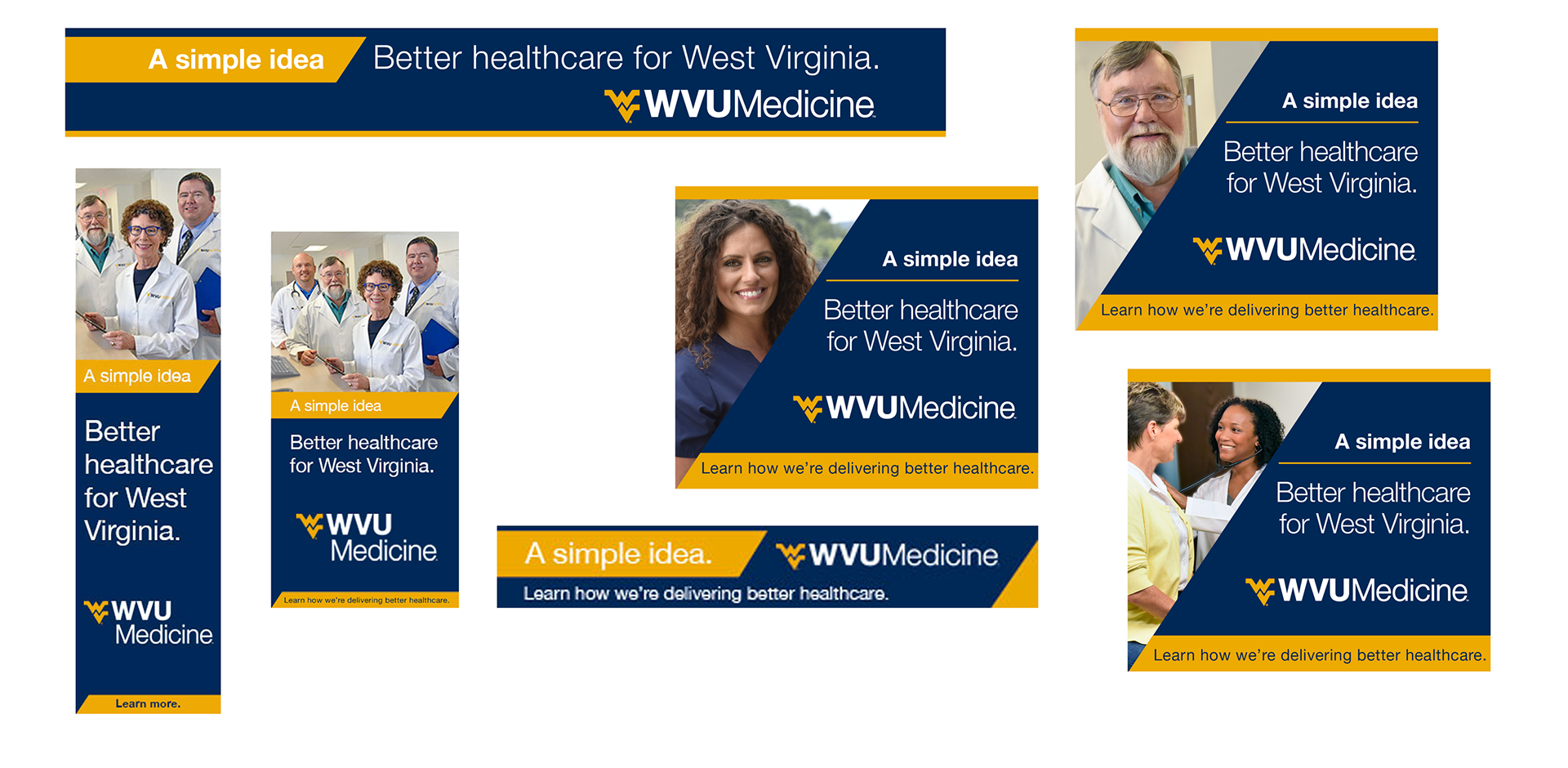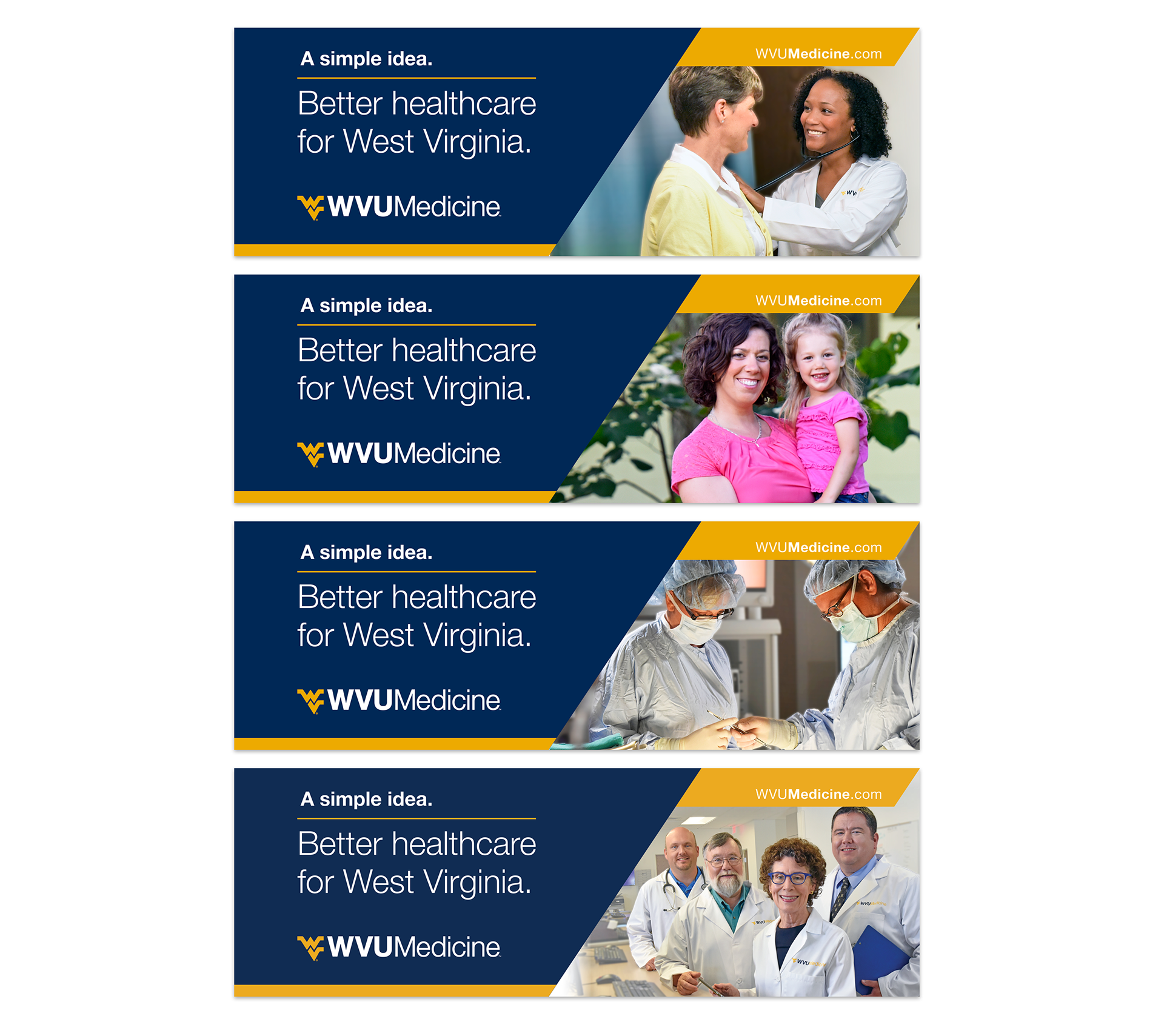 WVU Medicine new brand launch campaign television spots were part of a 5 week campaign launched in September 2015.